Ottawa (Dec. 15, 2002)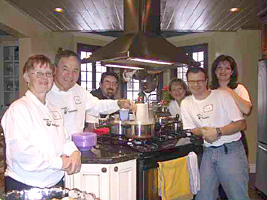 Paul and Christina Lovisa (right) held this breakfast as a way of thanking Paul's Dad (2nd from left) who was recently diagnosed with Parkinson's Disease for all the work he did for them building their new home.
The Lovisa family party is the first we know of to use the website and hold a party.... that Marg and Noel hadn't orchestrated!

---
Calgary (October 2002)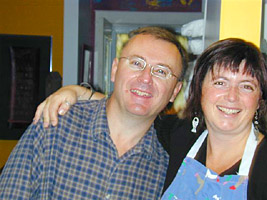 Beth Carter and Bob Baker held a PfP to raise fundsfor the Parkinson's Society of Southern Alberta and to test out the "hold your own porridge party kit."

---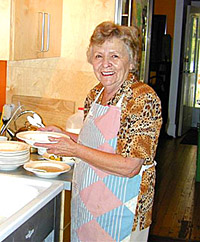 Bob's Mom Betty testing her yummy porridge.
---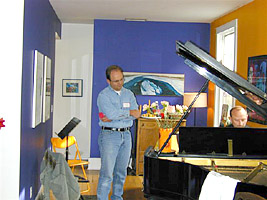 Nothing like some piano music to accompany your breakfast.
---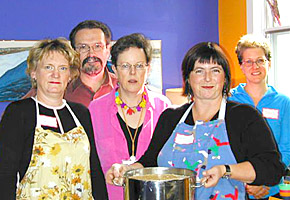 The Calgary crew including Marg.
---
<< Back to Scrapbook

|||


Photos from Toronto >>